Overview:
Using a process known as redaction, Tethr can detect when payment card industry (PCI) data is given during the call. This data is automatically removed from the call audio and transcript to ensure privacy.
People with the Quarantine role may quarantine a call containing personal data that isn't automatically redacted. This will hide the entire call transcript and audio. The quarantined call will continue to count in report analytics and show which categories applied to the call.
---
Quarantined calls in Search & browse:
When you search for a keyword or phrase, quarantined calls matching the search term will display in the call list. Instead of seeing a transcript preview, you will see a message alerting you that the call has been quarantined.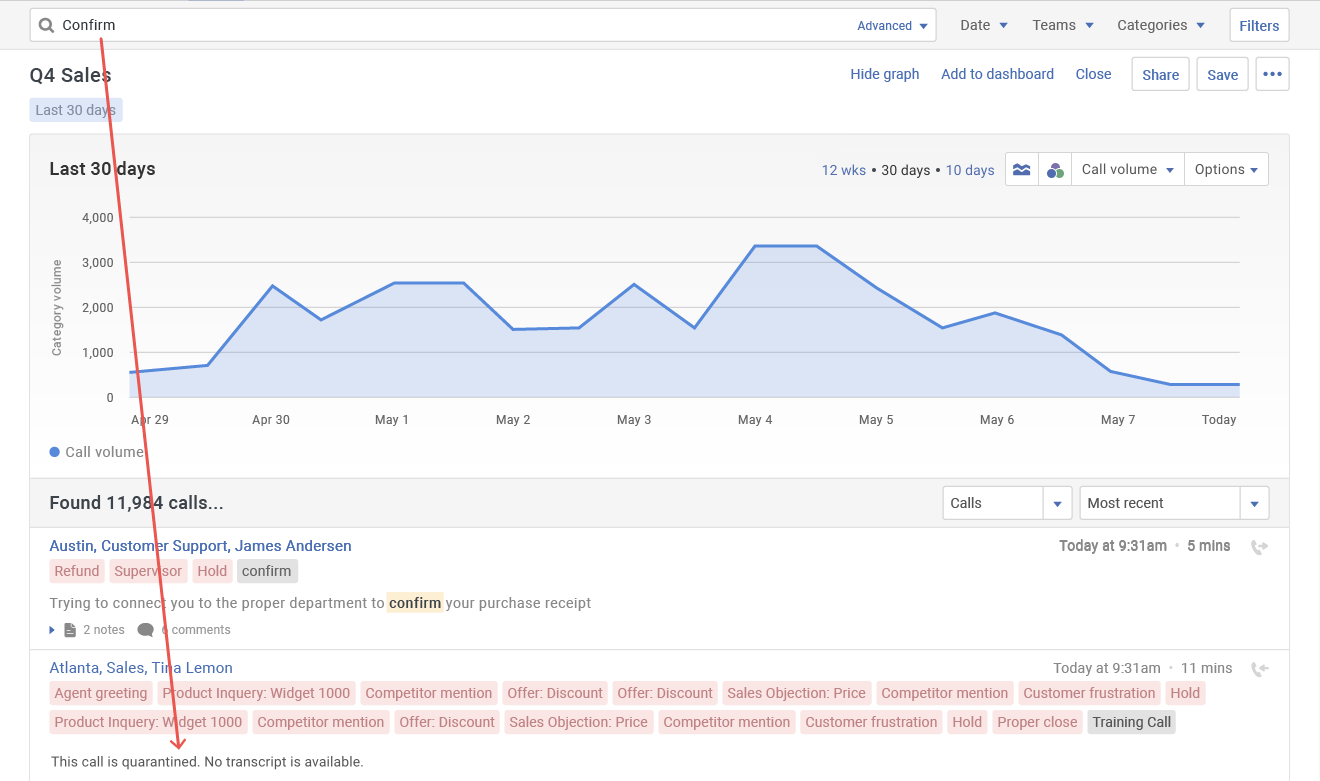 ---
Quarantined calls in Calls:
Call timeline: alerts that the call is quarantined and does not allow audio playback.
Call transcript: replaces the entire call transcript with generic characters (i.e., "*** *** ***") to protect any sensitive information.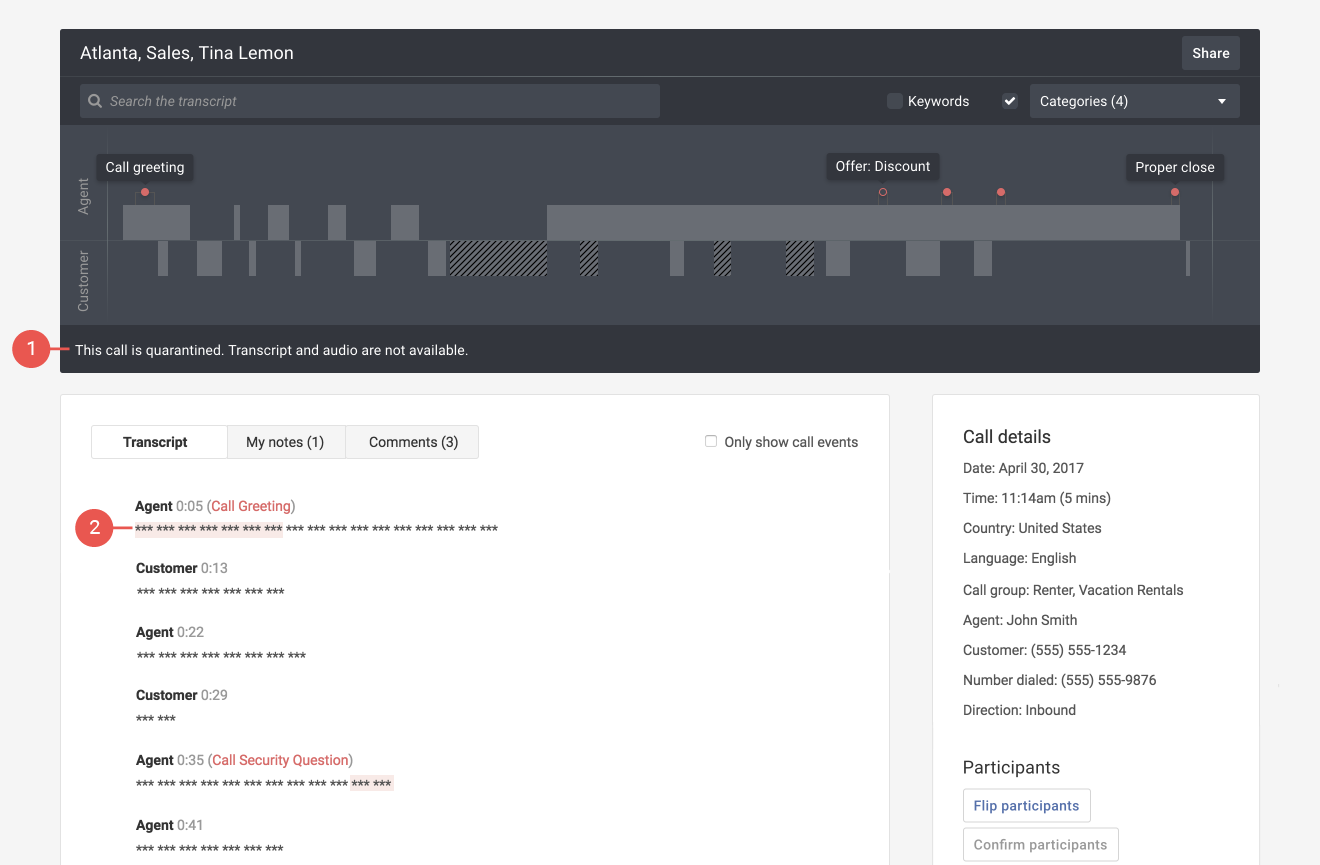 ---
Quarantine a call:
Important note:
 If you are trying to permanently remove customer data for GDPR compliance, please
DO NOT
use the quarantine calls feature. Instead use the
Call purge APIs
.
Required: You must have the Quarantine role in Tethr to perform this task.
If a call has personal information that wasn't

redacted

, click the Quarantine call button in the Call details panel.

A pop-up will appear confirming that you want to quarantine this call. Click the Quarantine call button.

Tip: If a call was accidentally flagged for quarantine, contact your Tethr admin to remove the quarantine status.
---
What's next?