Overview:
Find and read your personal
notes
and public
comments
on a call.
Getting started: If you're not already viewing a call, first click on a call in Search & browse or from one of your Reports.
---
Read call notes and comments:
Option 1: Hover over the blue circles at the bottom of the call timeline. The note or comment appears in a pop-up bubble.


Tip:
If you own the note or comment, you can edit or delete it through the
More actions
(
•••
) button.

Tip:
If you want to reply to a public comment, click the
Reply
link. The app will automatically scroll down to the comment in the call
transcript
. Then type your reply to the comment (see second image below).
---
Option 2: Click on the My notes or Comments tab in the call text transcript area. The notes or comments will appear in the left column.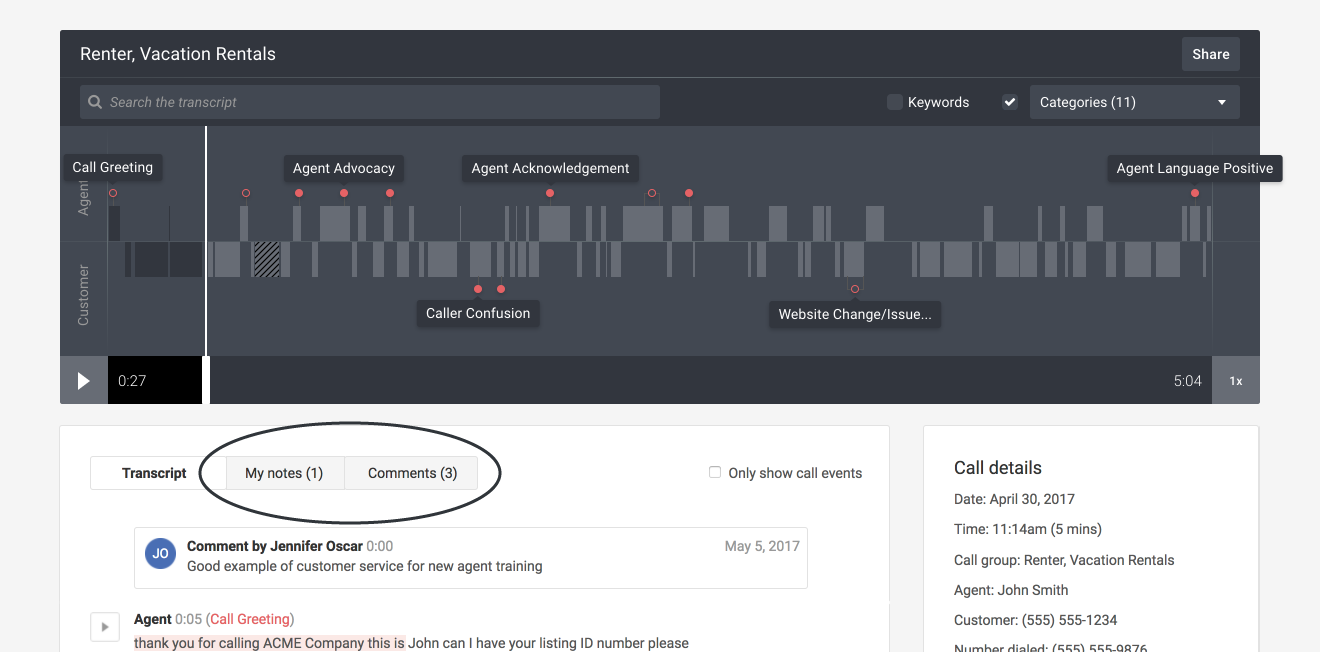 ---
What's next?