Overview:
A notification is an optional feature found in your
reports
. After setting up a notification, you will automatically be alerted whenever your report is updated with new calls that meet your report criteria. You can specify the type and how frequently you are notified.
---
Benefits of using notifications:
Be alerted to when new call events are added to your report.
Easily set how frequently you are notified (i.e. hourly, daily, or weekly).
---
Elements of the notifications pop up: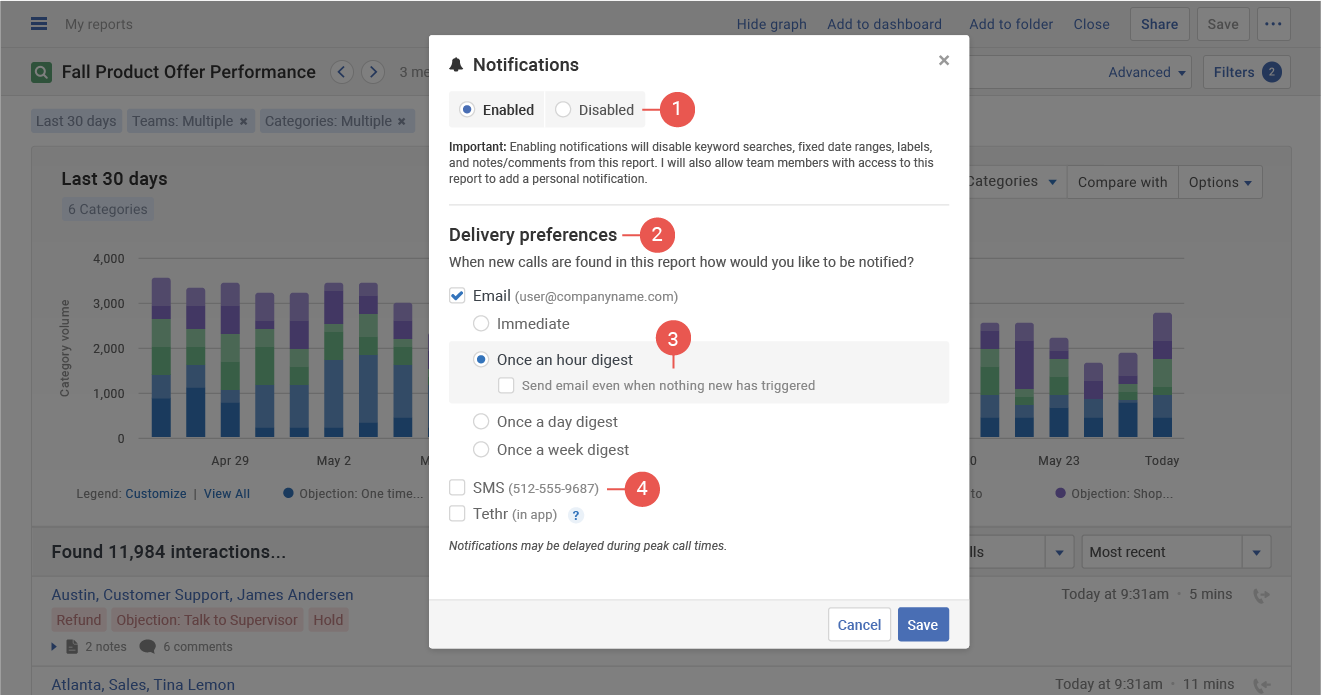 Notification options – available to the report

owner

for turning on/off report notifications for all users with access to the report.
Delivery preferences – allows you to specify where you'd like to be notified (i.e. email, mobile phone, or in app).
Frequency options – allows you to set how often you are notified.
SMS option – when checked you will receive a text alert on your mobile phone. You can update your mobile number in your Tethr profile.
Note: The SMS option is enabled by Tethr admins and may not be available to all users.
---
What's next?