Overview
Set up a comment field for each question to enable users leave a comment when filling out an evaluation. Comments are optional and do not affect the evaluation's score.
---
Enable comments
To enable comments for a question, check the allow comments box.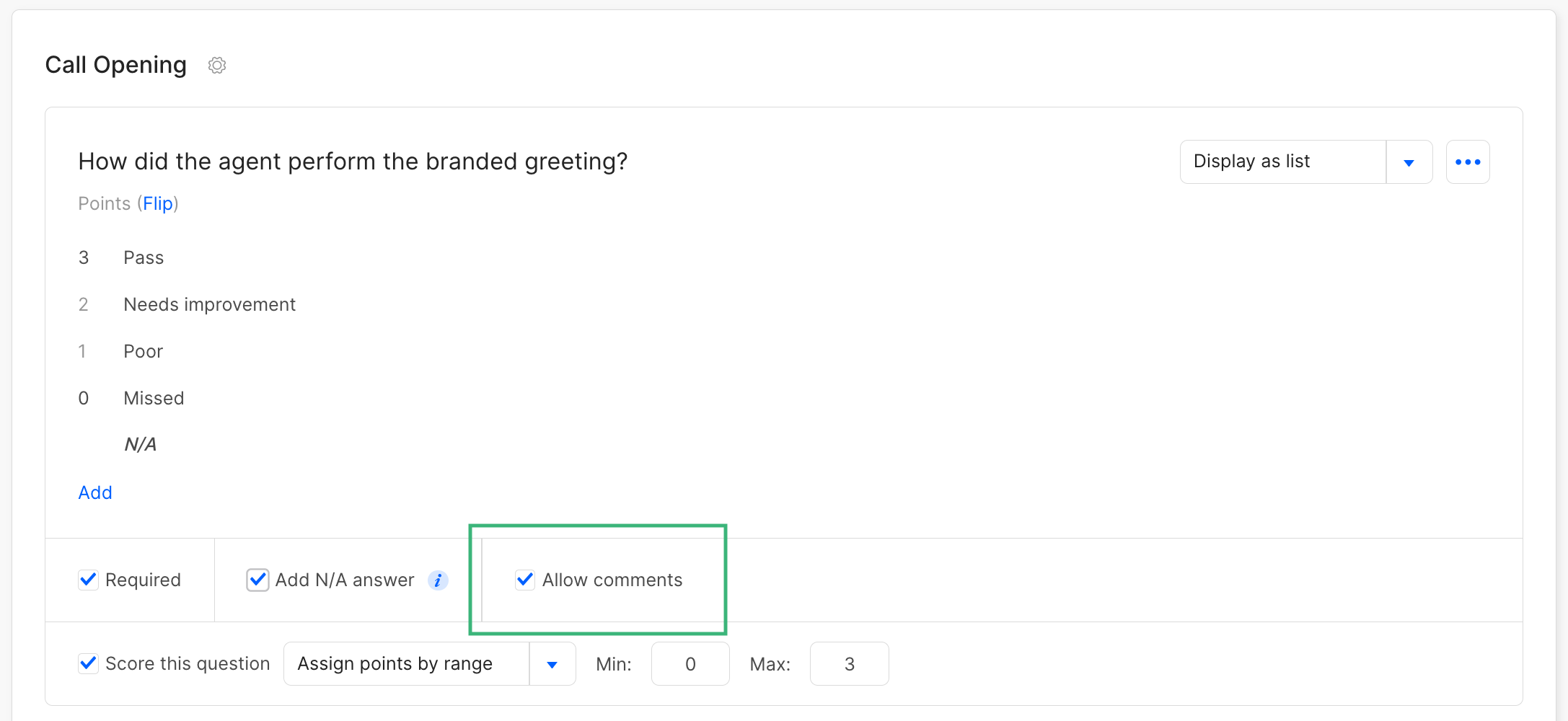 ---
Leave a comment
When filling out an evaluation, click the Add comment link to leave a comment. To edit a comment, click inside the comment field.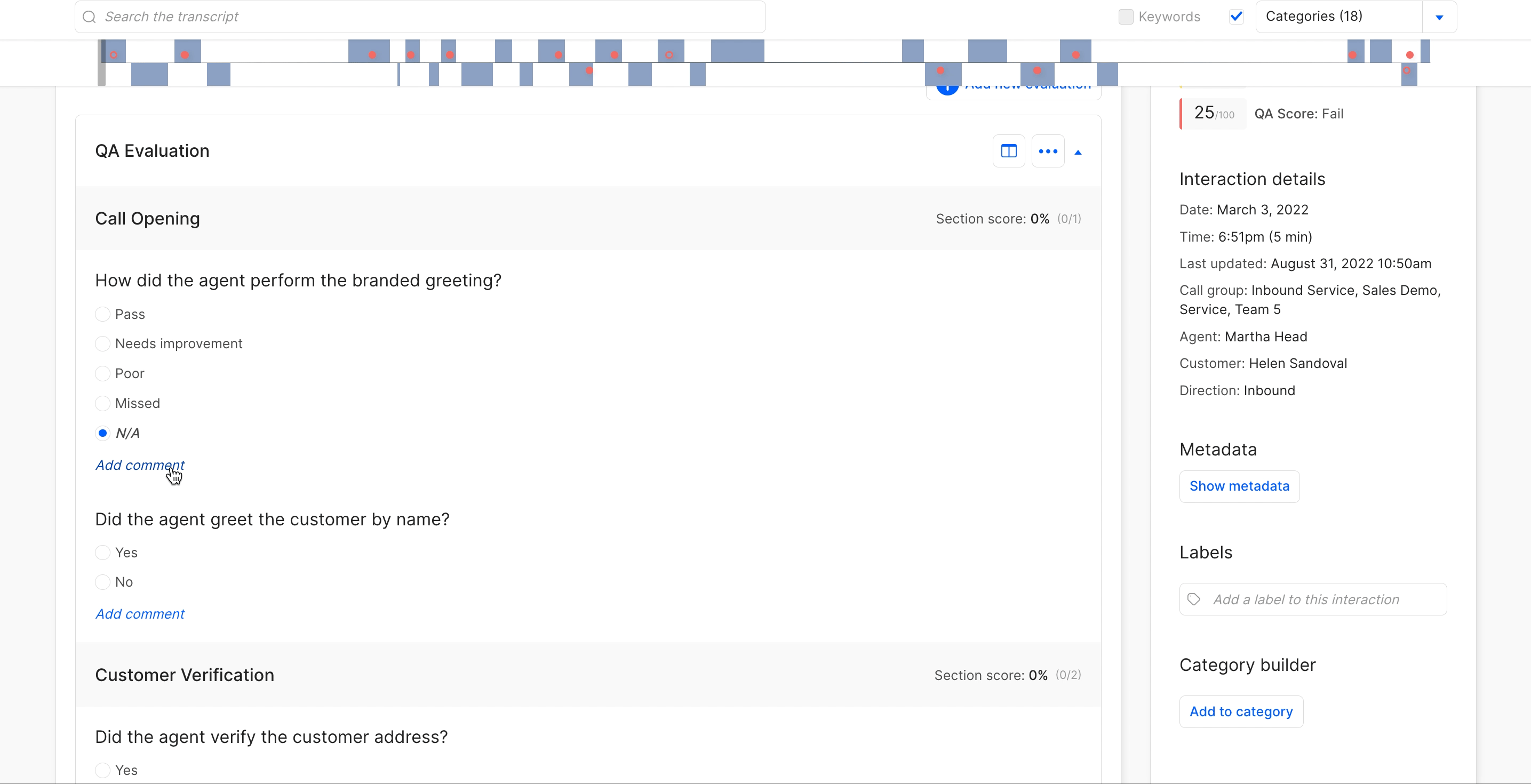 ---
Delete a comment
Delete a comment using the trash icon next to the comment field.