What are evaluation sections?
Organize an evaluation by grouping related questions into sections.
---
In this article:
---
Enable and add sections
In the evaluation options, check the box to enable sections, then add a section name.
To add an additional section, scroll to the bottom of the evaluation, click Add section, then add a section name.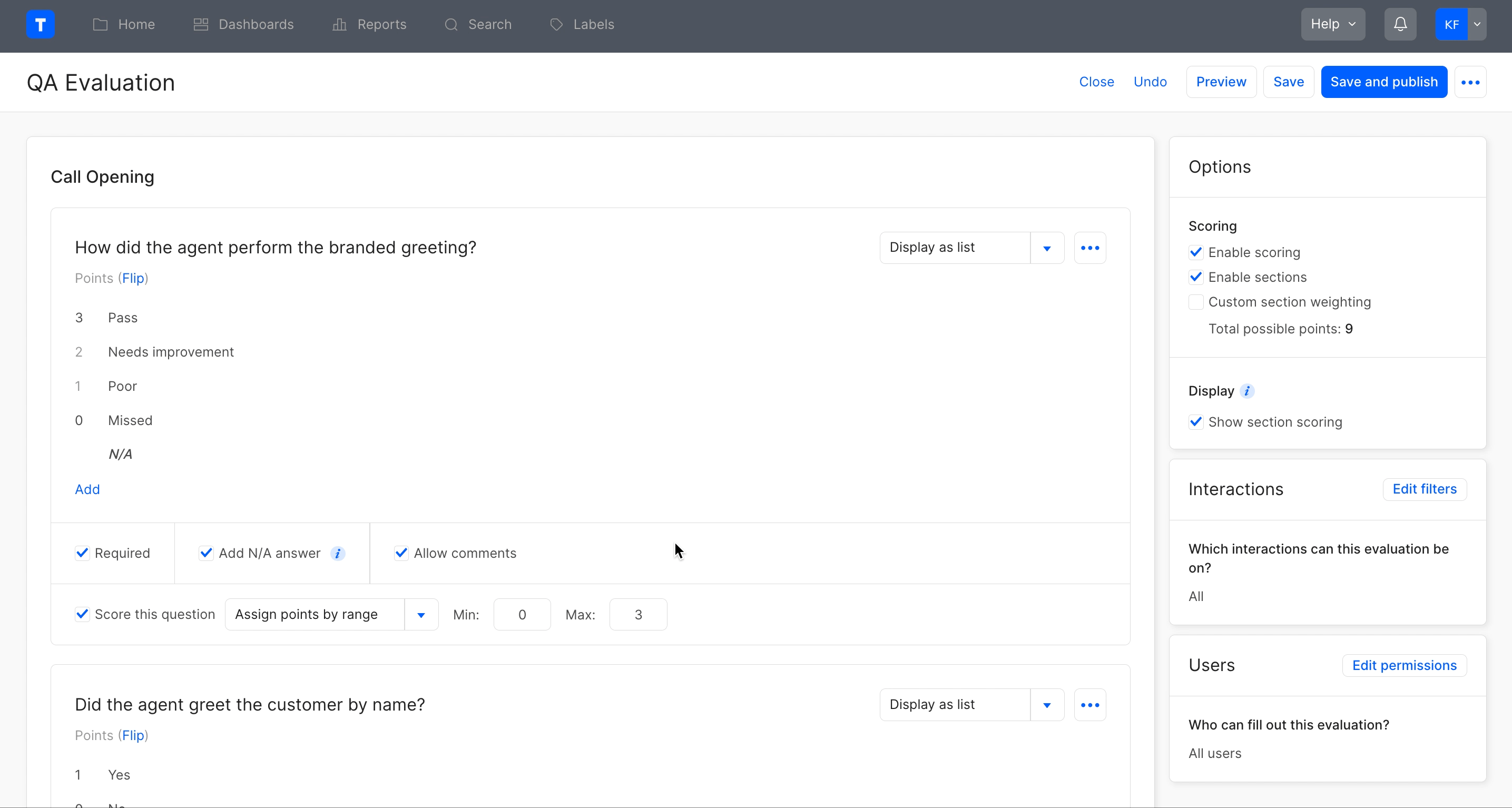 ---
Add questions to sections
To add a new question to a section, click add question at the bottom of the section.

To move an existing question into a different section, click the question's overflow icon and choose which section you'd like to move it to.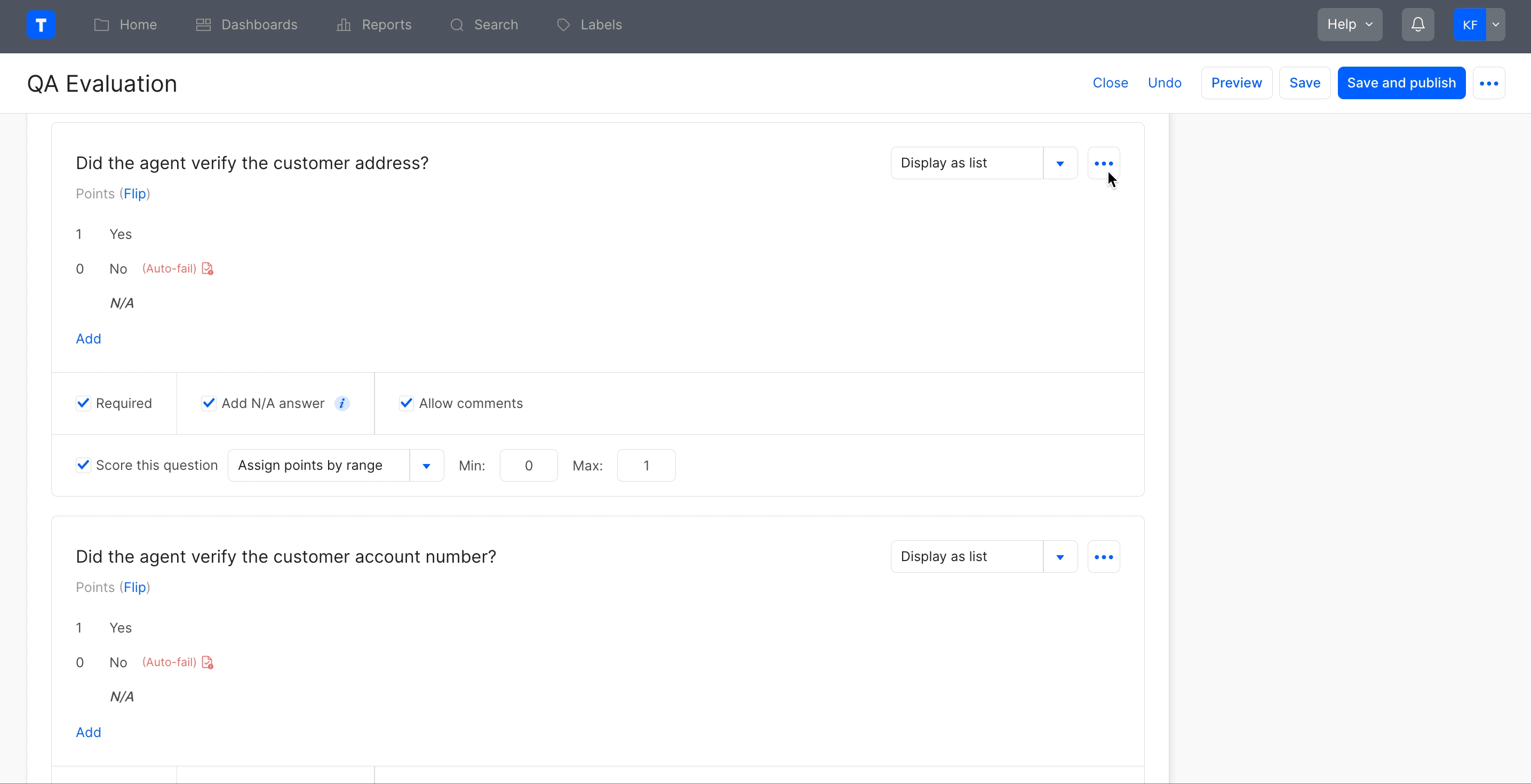 ---
Organize and remove sections
To change the order of sections within an evaluation or remove a section, click the gear icon next to the section name and choose an action.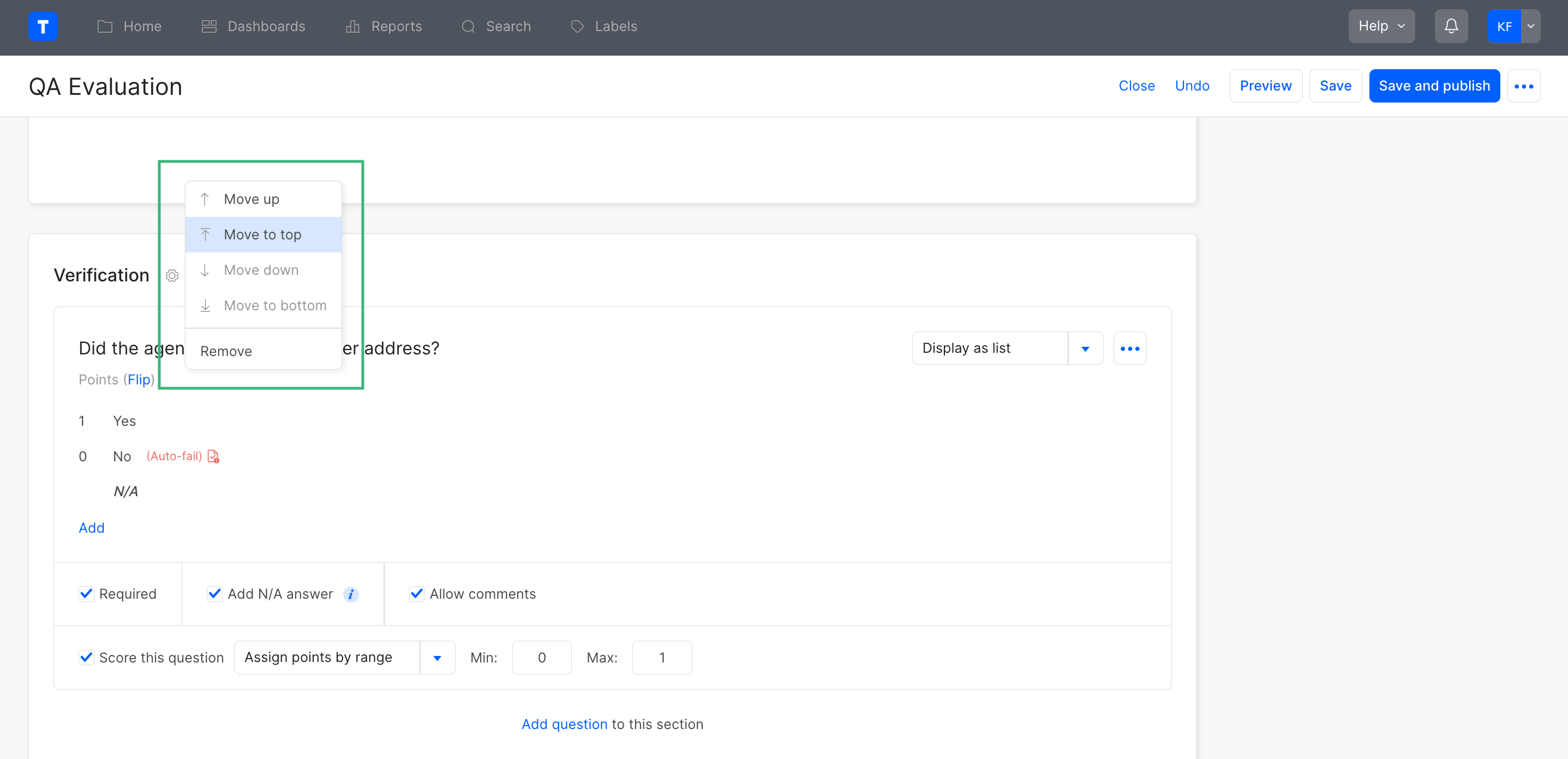 ---
What's next?